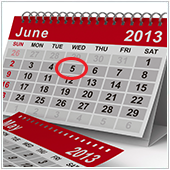 Windows 8 and Office 2013 are generating lot of buzz. When meeting with clients and prospective clients, we've been hearing a fair amount of questions about the new Windows 8 and the new Office 2013. The questions typically focus on what these technologies mean for their business.
Wolf Consulting, Inc. is holding a free Informational Briefing on Wednesday, June 5th at Dave & Buster's at the Waterfront. During this Informational Briefing, we will present information and answer questions about the following:
What's new with Windows 8?
What is the differences between Windows 8, Windows 8 RT and Windows 8 Pro?
What is the new Microsoft Surface tablet?
What's new with Office 2013?
Will Windows 8 and Office 2013 work in my environment?
Are files created with the new Office 2013 backward compatible?
4 critical items that every business owner/manager should know about Windows 8 and Office 2013
Q&A throughout the session, plus we'll be available afterwards for additional private discussions
This Informational Briefing is designed for business owners, executives and managers of existing clients and prospective clients of Wolf Consulting, Inc. Naturally there will be a little bit of technical discussion, but most of the discussions will be at a higher business level and not be very technical.
Date, time and location details:
Date: Wednesday, June 5, 2013
Time: 2pm – 4pm
Location: Dave & Buster's, Waterfront
180 East Waterfront Drive
Homestead, PA 15120
If you would like to learn more about Windows 8 and Office 2013, and what opportunities or challenges they mean to your business, then this Informational Briefing is for you! The briefing is free of charge, but seating is limited. Light refreshments will be served. If you would like to reserve your seat, or if you have any questions, please call our office at 724-325-2900 x4 or visit https://clicktoattend.microsoft.com/en-us/Pages/EventDetails.aspx?EventID=169947
Every attendee will be registered in a prize drawing to win a free copy of Office 2013!