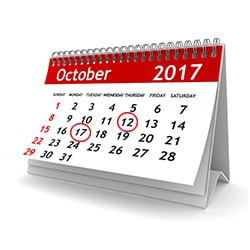 "The Cloud" has become a major buzzword in business for very good reason. Small, medium, and large enterprises alike are taking advantage of cloud computing to build or expand their IT infrastructure, simplify the upkeep of software applications, accelerate collaboration between employees and with people outside the company, store computer backups for disaster recovery purposes, and shift IT costs from capital budgets to operating budgets. The questions are, which cloud services make sense for your company, which are fully mature and which are still more hype than reality? Is the Cloud always better than on-premise? Where is the best bang for the buck?
Wolf Consulting is holding a free Informational Briefing to answer these questions and more. In this briefing, you'll gain important information concerning Cloud-based solutions that every owner and manager should know in order to guide their business. We'll present information, answer questions, and de-mystify the jargon (e.g., spoiler alert, "Cloud" = "internet"!). We'll provide information about the following:
Overview of Cloud-Based Solutions for Small/Medium Businesses, including:

Public Cloud vs Private Cloud
Software as a Service ("SaaS") – such as, subscription-based Cloud and On-Premise software
Infrastructure as a Service ("IaaS") – such as, migrating your server(s) to a data center
Off-Site BackUp and Disaster Recovery planning, testing, spin-ups of virtual servers in the Cloud
Security concerns for Cloud Services

Factors that affect choosing the right Cloud solutions
Dispelling Cloud myths
This Informational Briefing is designed for business owners and managers of existing clients and prospective clients of Wolf Consulting. Naturally, there will be a little bit of technical information woven into the discussion, but the presentation will be at a higher business level – specifically for business owners and managers. The presentation is NOT designed for network administrators and it will NOT be extremely technical.
A note to existing clients of Wolf Consulting: If you are already using some types of Cloud services for your organization, you should still attend this Informational Briefing. You will learn the latest valuable information about the state of the Cloud and how it might be used in your organization.
There are two dates and times available. The content and location will be the same at each event. Choose the event that is most convenient for you:
Option 1:
Option 2:
Location (same for both):
Date: Thursday, October 12, 2017
Time: 3:00pm – 4:30pm
Date: Tuesday, October 17, 2017
Time: 8:30am – 10:00am
Wolf Consulting, Inc.
2790 Mosside Blvd., Suite 300
Monroeville, PA 15146
If you would like to learn more about cloud services and how they can help your business, then this Informational Briefing is for you! The briefing is free of charge, but seating is limited. Light refreshments will be served. If you have any questions, please call us at 724-325-2900 x 4. To reserve your seat, call our office or register online by visiting https://wolf-cloud-2017.eventbrite.com.
Call or register online today to reserve your seat!