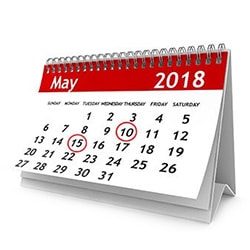 The days of cyber criminals sending emails with bad grammar and spelling have passed. Today's fraudulent emails use well designed and authentic looking communications that are often too difficult to resist. Cyber criminals are also using sophisticated techniques to embed damaging programs on legitimate web sites. The threat is real and cybercrime CAN happen to you and your company. Because security and cybercrime are definitely issues you want to pay attention to BEFORE you are a victim, Wolf Consulting is holding a free Informational Briefing where you'll learn about the latest threats and steps every owner and manager should know to protect their company.
In the Informational Briefing, we'll present information and answer questions about the following topics:
Basic terms for security and cybercrime.
Layered security measures and why they are important.
How cyber criminals use legitimate websites to attack users – and preventative measures that should be put in place.
How cyber criminals use "social engineering" to attack your company in an effort to steal your money - and how to prevent it.
How to train your employees to spot (and avoid) fraudulent emails that try to trick them into divulging confidential information.
How to test if your employees would click on fraudulent emails and reveal confidential information.
This Informational Briefing is designed for owners, executives and managers of existing clients and prospective clients of Wolf Consulting. Naturally, there will be a little bit of technical information weaved into the discussion, but the presentation will be at a higher business level - specifically for business owners and managers.
A note to existing clients of Wolf Consulting: Yes, we already manage many aspects of computer-related security for your company, and we do a great job. But you should still attend this Informational Briefing. You will learn valuable information about protecting your company from security threats and cybercrime.
There are two dates and times available in May. The content and location are the same at each event. Choose the event that is most convenient for you:
Option 1:
Option 2:
Location (same for both):
Date: Thursday, May 10, 2018
Time: 3:00pm – 4:30pm
Date: Tuesday, May 15, 2018
Time: 8:30am – 10:00am
Wolf Consulting, LLC
2790 Mosside Blvd., Suite 300
Monroeville, PA 15146
If you would like to learn valuable information about security and cybercrime for SMBs, and making sure your company is protected, this Informational Briefing is for you! The briefing is free of charge, but seating is limited. Light refreshments will be served. If you have any questions, please call us at 724-325-2900 x 4. To reserve your seat, call our office or register online by visiting https://wolf-may-2018.eventbrite.com
Call or register online today to reserve your seat!