Join us for our FREE CyberSecurity Briefing
Security is one of our top priorities and we are committed to working with others throughout the industry to provide our clients with the most pertinent, up-to- date, information available. So, come out, learn what some of the leaders in the industry are saying about the prediction, prevention, detection, and resolution of cyber threats and attacks.
Oh, yeah! Enjoy the atmosphere, food and drafts of Penn Brewery, the oldest and largest brewery in Pittsburgh!
Special Guest Speakers:
F. B. I.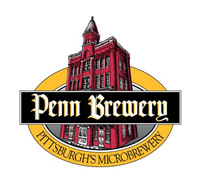 Date: October 3rd, 2019
Location: Penn Brewery: 800 Vinial St, Pittsburgh, PA 15212 Time: 2:00 pm — 5:00 pm
RSVP by: September 20th, 2019
To reserve your seat, call our office, 724-325-2900 or register online by visiting
https://wolf-event-2019.eventbrite.com
Food, Brewery Tour, and Tasting included
Disclaimer: FBI does not endorse any product or corporate enterprise. Their purpose is to solely inform the public of cyber threats and threat indicators, as well as a means for reporting such activity to the appropriate law enforcement agency.