Office 365 Services & Support
Office 365 is a suite of the latest Microsoft communication and collaboration tools that enable you to access your resources from any device, at any time. Whether you need business-grade email with massive 50GB mailboxes or the latest Office software (Word, Excel, Powerpoint, OneNote, Publisher, CRM), Office 365 is the most cost-effective solution.
As a Microsoft Partner, we provide Office 365 services and support across different customer environments in various types of industries.
Our technical team is familiar with all earlier versions from Microsoft Exchange 2000, Exchange 2003, Exchange 2007, Exchange 2010, Exchange 2013 all the way to Office 365. We also understand and can advise on the associated Active Directory, PowerShell scripting, Licensing, Customization, Email Archiving, Lync and SharePoint considerations that cover any MS Office 365 deployment or migration project.

---
Looking to save time and reduce costs?
Get in touch with our Office 365 team for a no-obligation quote!
Microsoft Office 365 is for all types of business.
Microsoft Office 365 is built for small and large businesses alike. You get the power of office 365 without the cost of hosting it in house. The power of Microsoft Office on the cloud allows business continuity and easy access for group collaboration and more.


Small
Businesses
Leading tools such as Office and Exchange with simple IT management
Medium-sized
Businesses
Tools at corporate level that allow your employees to work together productively
Large
Businesses
Comprehensive functionality for effective work within strict security standards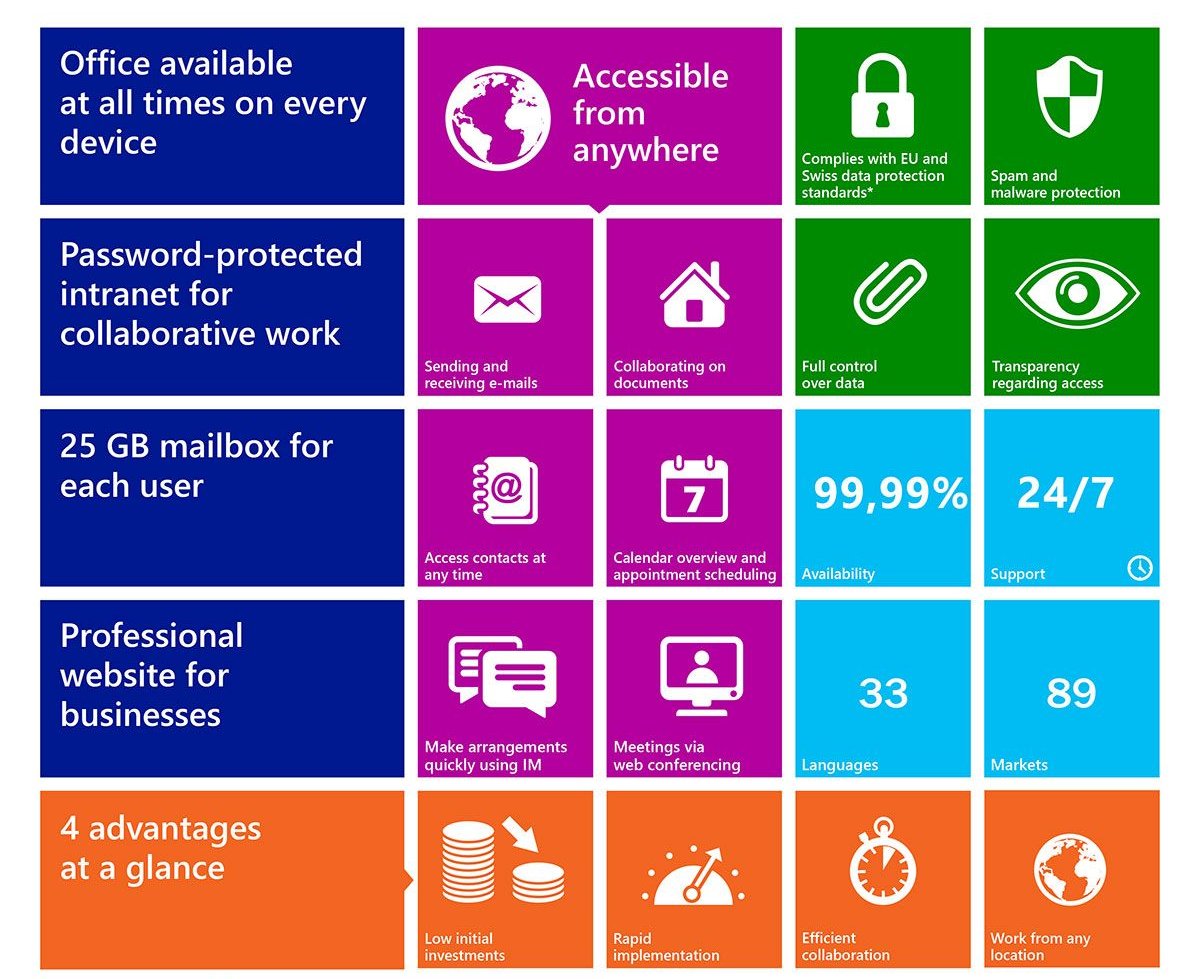 Microsoft Office 365 support services from Wolf Consulting provide you with on-demand, reliable IT support and help you optimize your Office configuration. We get you more value from the technology you've already invested in, while reducing the total costs of IT problems and the resulting downtime.